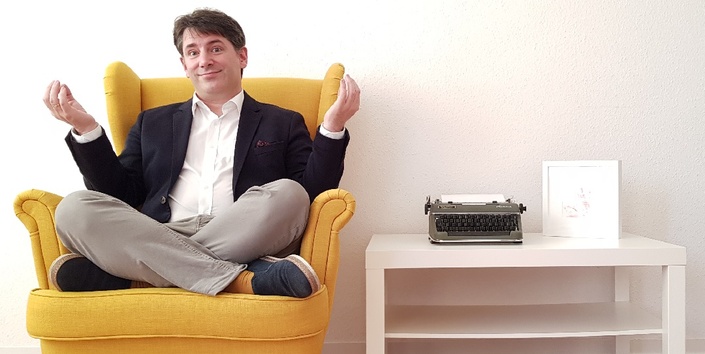 Meet Your Future Boss in Germany
How Expats Get Job Interviews BEFORE They Apply For A Job
Watch Promo
"Entrepreneur Chris Pyak. A personal coach for every newcomer"
Handelsblatt
International professionals: This course is for you!
You are an international professional looking for a job in Germany. You have a good education and you have great work experience. But no one in Germany seems to value your professionalism.


50, 100, 150 job applications and all you get is: "You are over qualified" – or no answer at all. Which is terrible. Because you can't learn what you should do different to get a job in Germany.
The usual application process is made for usual candidates. If you are "unusual" then you get rejected.
The Solution. "I think we should see other people."

This is how international professionals get jobs in Germany. You ignore HR. Instead you talk to the people who feel the pain:
The actual hiring manager. The manager has goals to achieve, deadlines to meet and problems to solve. If you can understand the managers specific problem better than any other candidate and you can offer a solution based on your work history: Does it really matter if you already speak German?
I worked with hundreds of managers and thousands of international professionals over the years. All managers want these three things:

- Employees who take ownership of their project
- Employees who constantly develop themselves – and you see the results
- Employees who understand the bigger goals oft he manager
What you achieve in this course
At the end of this course you should have 5 phone conversations with managers. Managers that you have choosen, because they offer jobs that you are interested in. You will be able to use this conversations to identify the managers biggest challenge and offer a specific solution to this problem.
That will get you the job interview – before you officially apply.
How does this work?

I will show you how to identify the managers behind job offers that you like. I will share the step by step process that I used to build relationships with over 1.000 German managers over the years. We will train talking to German managers on the phone. You will learn how to lead the conversation, learn about the managers biggest challenge and make her realise that you care more than any other candidate about her success.

Once you learn this process you will never have to apply through a standard application again. Instead you send your application directly to a manager who is happily expecting your CV.
(If you have time: Listen to Naveen's story. He got a job while he was still taking the course)

Your Instructor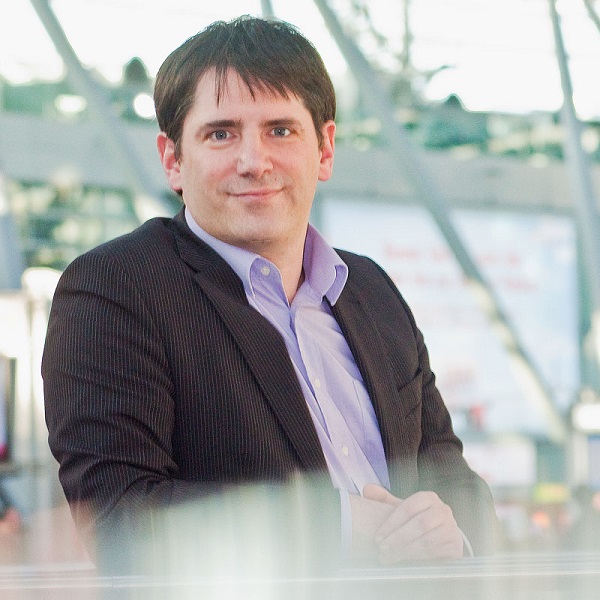 Chris Pyak lived and worked in 5 countries and 4 cultures. In 2011 he returned to Germany, recruiting international talent for organisations like Trivago, Innogames or the Red Cross. Chris Pyak now works exclusively for international professionals, not employers.
His work has been featured in major German news outlets like "Die Welt", "Handelsblatt", "Deutsche Welle" and others. The Author of "How To Win Jobs & Infuence Germans" has helped hundreds of Expatriates find their first job in Germany.



No credit card? Pay with PayPal. (No payment plan available)


as seen in

Frequently Asked Questions
When does the course start and finish?
Start anytime
How long do I have access to the course?
You have access to the course for at least 52 weeks
What if I am unhappy with the course?
We would never want you to be unhappy! You are entitled to a cooling-off period of 14 days. In the case of a service, the cooling-off period begins on the day the contract for distance selling was concluded.
When do you consider the course to be a success?
I consider the course a success if your contact request gets accepted by 5 managers. Think about it: When 5 managers (who offer jobs that you have chosen) talk to you, share their biggest challenge for the job with you - and then you have the opportunity to offer a solution: Then you had de facto 5 job interviews. Even though nobody called it that. If 5 managers out of 25 accept your contact request: Then you can work out how many managers you need to contact in order to get as many job interviews as you like.
Where can I read more feedback from your clients?
For a long list of former clients who got a job in Germany with my help: Please visit www.pyak.eu/hired
I don't have a credit card
No problem. You can pay via PayPal. There is a button under the main payment options. Please note: There is no payment plan available if you pay via PayPal.